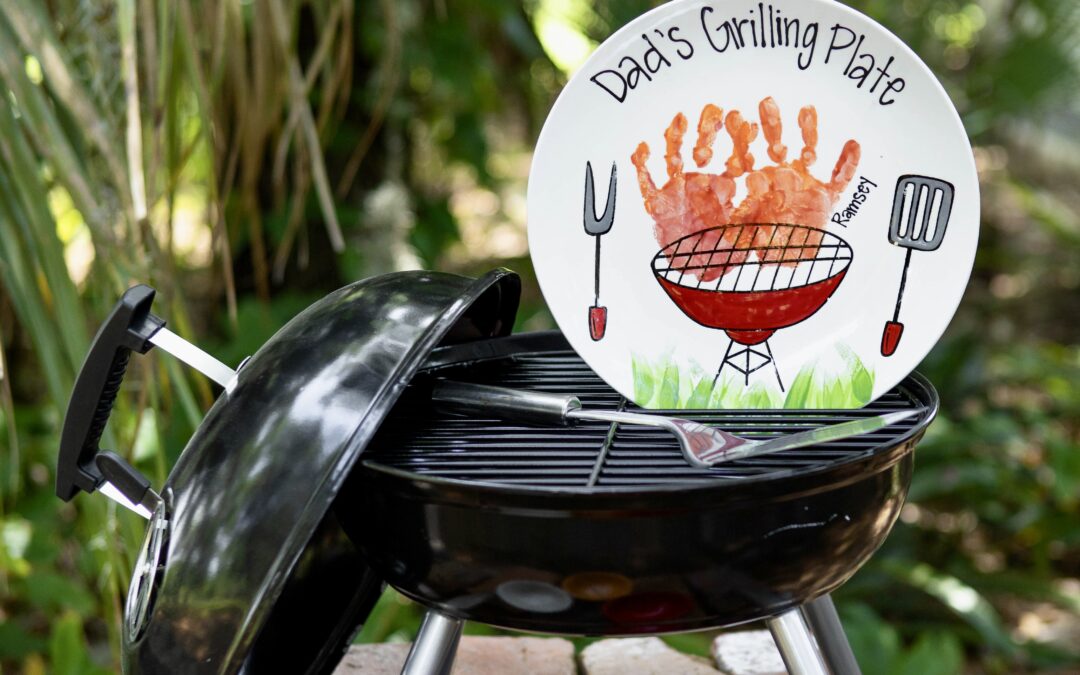 Looking for something unique to do this Father's Day without being stuck in hot, muggy weather or rain? Try heading into your local paint-your-own-pottery studio to create memories that you can keep in your home forever! At a PYOP studio, the process itself is a gift; Pick out the pieces that speak to you, design your own color palette, and let the creative juices flow while you enjoy each other's company. Children can create gifts for Dad, or any other fathers in their life, regardless of their age!
Younger children can use a selection of glazes that do not get muddled when kids finger paint and smush all the colors together. Older kids can follow the design found on the piece or create their own entirely. The whole family can collaborate on larger pieces and could even do handprints on a platter,
vase, or any larger piece! Handprints are a great way to preserve the memory forever and can become a yearly tradition. One way to add the perfect finishing touches is to order custom art for your piece; the studio's artists can write the year, the family member's names, or anything you like!
Pieces created for one Father's Day can become staples for another. Create a large grilling platter to use at your next barbeque, a picture frame to fill and hang in your house, or a mug that can start Dad's day off right every morning.
With no shortage of good times and lasting momentos, it's clear that your local studio is the perfect place to host your Father's Day gathering and really make Dad feel special. With a little AC and tons of colorful options, your party is sure to be a success. Get started by making a reservation with your local studio, and try our studio locator to find your new favorite spot!