Pottery Parties
at a Paint Your Own Pottery Studio
Have Your Next Party at a Paint Your Own Pottery Studio!
Paint Your Own Pottery Studios take the stress out of planning the perfect party! Host parties and celebrations for birthdays, bridal and baby showers, anniversaries, celebrating accomplishments, and much more.
Want to plan a birthday party for kids or adults that everyone will enjoy? A birthday party at your neighborhood Paint Your Own Pottery studio comes with the ultimate party favor: a one of a kind hand-painted pottery masterpiece your guests' designed and painted!  Your special birthday party will be talked about for years to come as your guests enjoy their pottery "souvenirs" of the occasion.
It doesn't stop at birthdays, though! Who really wants to sit around playing the usual shower games? If you're planning a baby shower or a bridal shower, honor the lady of the hour with a party that the guests will enjoy as much as she does. Host your shower at a Paint Your Own Pottery studio and your guests will enjoy not just fun and food, but also get to take home their own hand-painted pottery masterpiece.
Whatever your event, Paint Your Own Pottery Studios are a fun and unique place for people of all ages and artistic backgrounds — from absolute beginners to seasoned artisans — to create, connect and celebrate. Contact your local studio to plan and book an event today!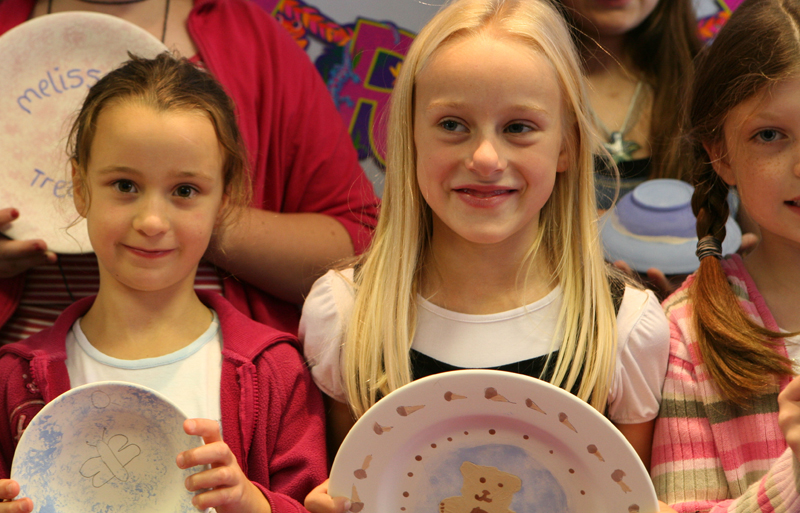 Paint Your Own Pottery Studios are perfect for:
Birthday Parties for Kids and Adults
Corporate Team Building Events and Office Parties
Bachelorette and Bachelor Parties
Baby and Bridal Showers
Field Trips
Girls' Night Out, Guys' Night Out and Kids' Night Out
Mommy & Me, Story Time and Toddler Time
Summer Camp and School Holiday Camps
Seasonal Themes (e.g. Vintage Light-Up Christmas Tree)
…and so much more!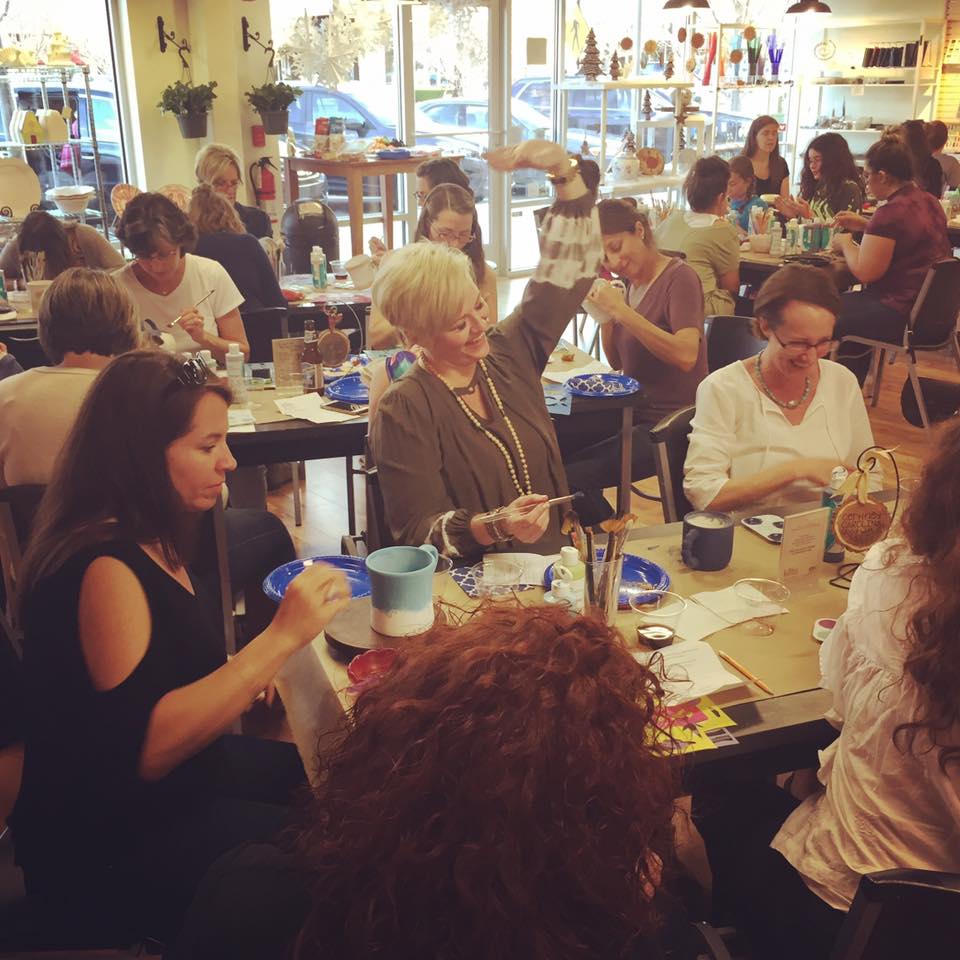 Put the ART in your next Party
Learn more about the benefits of hosting your next party at a Paint Your Own Pottery studio.
Find Your Local Studio
Here is what party planners like you can look forward to:
Paint Your Own Pottery studio owners are happy to provide you with creative suggestions and helpful advice to make your party amazing and unforgettable. Contact your local studio to see what party and event options they offer! Some studios may offer other party activities such as glass fusing, canvas painting, board art and more.
All materials are supplied, such as brushes, paints, stencils, and more. All that your guests need to bring with them is their imagination and creativity, and they'll create a keepsake to treasure for decades.
While you're in charge of the party, don't worry about having to teach an art class! That will be handled by an experienced studio assistant, who will ensure that everyone is included and has a great time.
All activities take place in a climate-controlled indoor environment. No need to worry about any unpleasant weather that Mother Nature might have in store– your guests will be safe, comfortable and having fun.
Dreading the post-party clean up? Relax: Paint Your Own Pottery studio staff will take care of everything! You can have fun with your guests, and leave the mess to us!