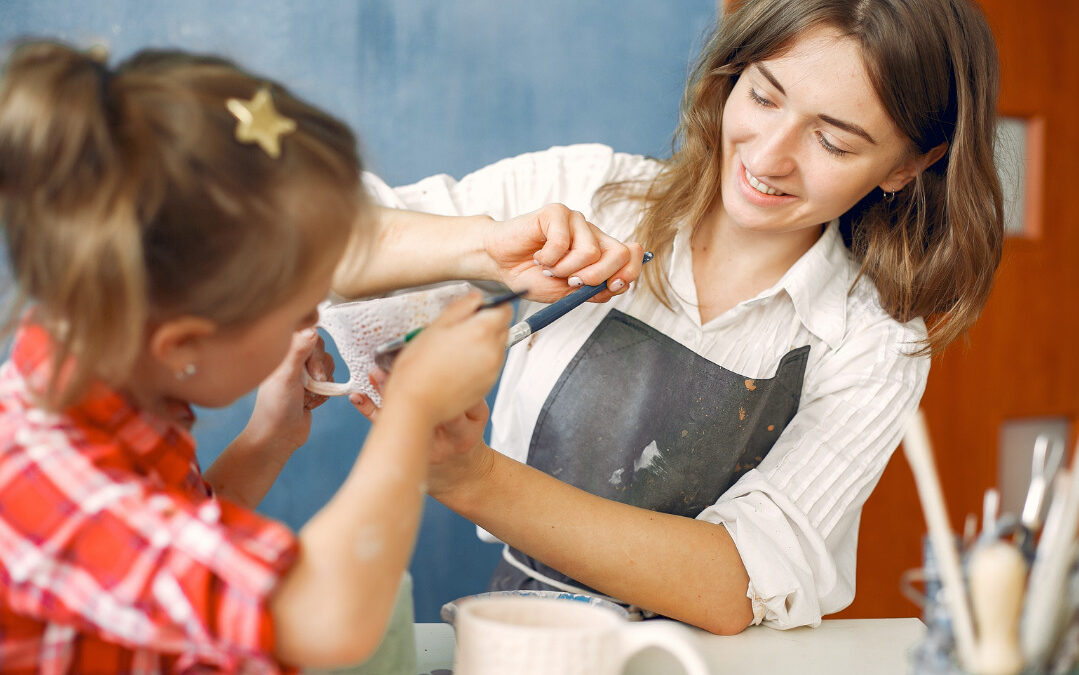 Looking for a unique and sentimental gift for Mom? A hand-made gift is the way to go, and a
functional one is even better! With hand print designs, functional pottery, and a wide budget range,
pottery painted by her children is the best gift a mother can receive.
The associates at your local studio can assist in creating a design that incorporates your child or
children's hand prints, finger prints, foot prints, anything you like! Most studios also offer options for
custom lettering and art to personalize the piece further – with a variety of fonts, message options, and
colors galore, each piece is totally unique and captures that moment in your child's life.
If you forgot to get gifts, or to take the kids into your local paint-your-own-pottery studio in time
for pieces to be ready, fear not! Bring in Mom on Mother's Day for an interactive gift experience – she'll
enjoy not only the beautiful quality time spent with family, but also the pieces that she can keep forever
and remember the day.
With Spring weather being so unpredictable, your Mother's Day plans may be rained out; Rain or
shine, your local PYOP studio is open and ready to serve you! The perfect rainy day activity is relaxing
with art and loved ones.
Here are some of our favorite details on pottery to include on your piece:
– A hidden message inside a mug
– A heart made of two finger prints
– The date written out (instead of MM/DD/YY)
– Kids' signatures in their own handwriting
– Putting a photo in a picture frame before gifting it
Happy creating, and Happy Mother's Day!