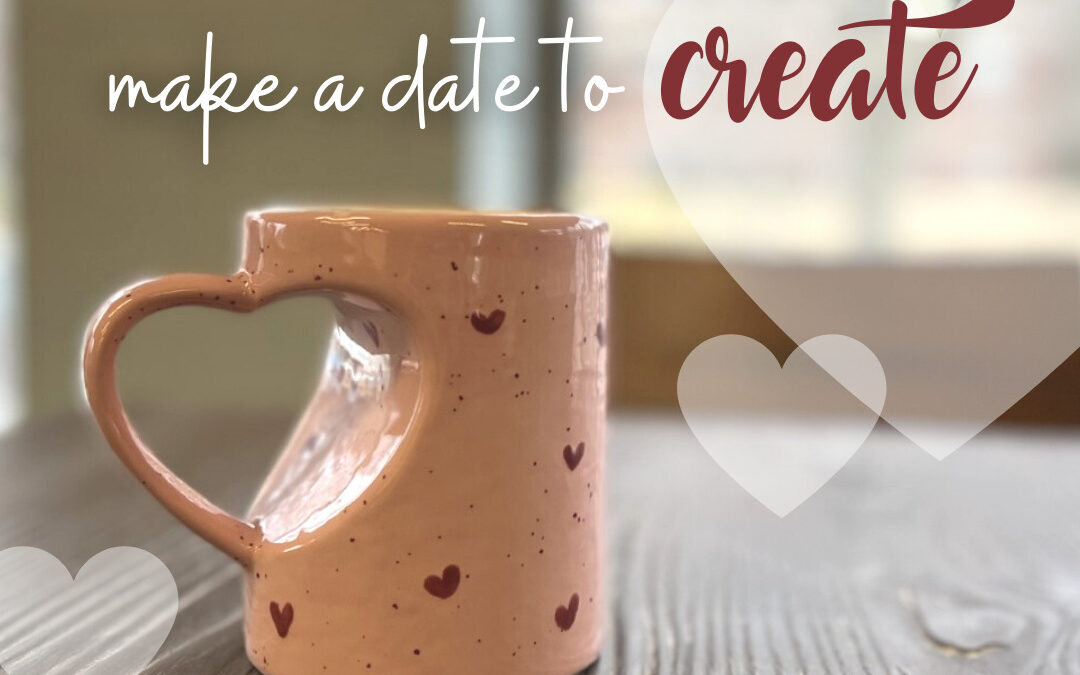 As February 14th rolls around again, you may be thinking there are no original date ideas left.
Or that 2022 is already as exhausting as the last few years, and you don't want to put a crazy amount of
effort into getting some alone time with your partner. Well, look no further for romantic and easy ideas:
paint-your-own-pottery is the way to go!
Have an in-studio date via walk-ins or appointments, depending on what your local studio prefers,
or get a take-home kit and create meaningful gifts for each other in the comfort of your own home!
Painting pottery together allows you both to create a unique item to be cherished by your loved
one while also having some time together to decompress with a bit of art therapy. Create something
together for your home, or surprise each other by making something the other will love.
There is plenty of Valentine's themed pottery available if you enjoy niche decor (or enjoy
cute things with hearts and xo's), or you can create something that fits your year-round style; That's the
the beauty of creating the piece yourself!
Consider taking a class with your loved one to learn a new skill together – someone else does all
the setup, teaching, and clean up, while you get to enjoy the good company of your partner and create an
item to remind you of that day forever.
Not looking for a romantic Valentine's? Make a date to create with your friends! Every aspect of
a good date spot is just as good with the people closest to you, and maybe even with less pressure. Bring
the girls in for a pottery brunch date, or take a to-go kit home for a party with friends.
And many paint-your-own-pottery studios are BYOB, don't forget…
Try our studio locator to find your new favorite date spot!