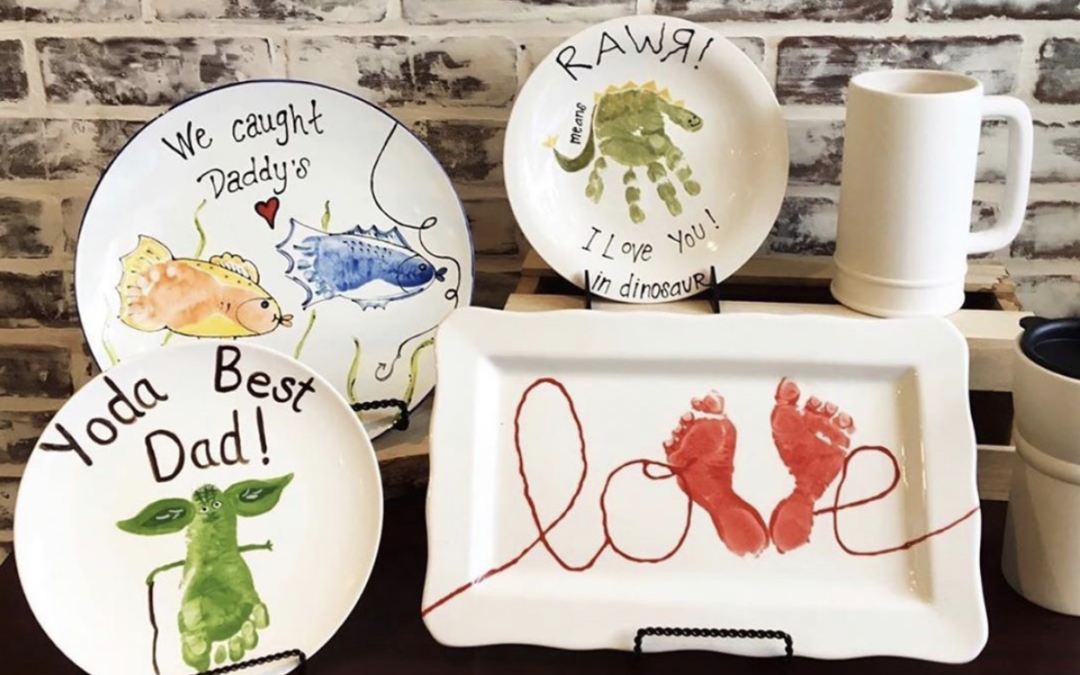 While we have been in quarantine for what feels like forever, many families are still looking for fun, new activities to keep everyone occupied. One creative option? Try a paint your own pottery take-home kit from a local art studio. It's kind of like restaurant takeout, but with ceramics, paint, and instructions. Once you take the kit home and complete your masterpiece, you bring it back to the studio and they throw it in the kiln (a pottery "oven" that seals the paint and dries it onto the piece) and pick it up once it's done — which is usually in about four days. Pretty cool, right?
Paint your own pottery — or "PYOP" as the cool kids are saying these days — is an incredibly fun way for folks to unleash their inner artist. Atlanta-based artist and business owner Ammie Williams has been involved with PYOP for the last decade, and worked at a local PYOP studio as their creative director for nine years. This store, among others, is offering take-home PYOP kits during quarantine.
Williams says not only are PYOP kits a great way to break up the monotonous routine of quarantine, but it's the perfect way to let your kids release some creative energy. I mean, go ahead and count it as part of their homeschooling. "Art is such a great way for children to express themselves. When kids are let loose to create whatever they want, it's amazing," Williams says.
She tells Romper that a paint-your-own-pottery activity can teach your kids foresight (they need to look ahead to imagine how the piece will look), creativity, and patience (most studios and schools only use the kiln once a week or so). Truly, if there's any lesson to be learned right now, it's patience.
But kids aren't the only ones reaping benefits. "I see so many happy hours happening on Zoom these days, so why not organize a girls' night in and paint some pottery? Plus, working on fired arts is so much more exciting than heading to a big box store and picking an acrylic-based pottery project off the shelf. When working with PYOP, you paint your piece, send it off, and it comes back to you all shiny and perfect. That is such a fun feeling," Williams tells Romper.
For a definitive list of every PYOP location around the U.S., visit the Paint Your Own Pottery website's studio locator page. Otherwise, check out a few of these amazing studios below to see if one is within driving distance from your house. Additionally, Williams offers project guides on her website, which are essentially "recipes" for projects you can do at home — you just need access to a kiln. She'll also have canvas project guides up soon so you can have the completed project at your home immediately without having to wait for a kiln.
1. The Painted Pot – Brooklyn, New York