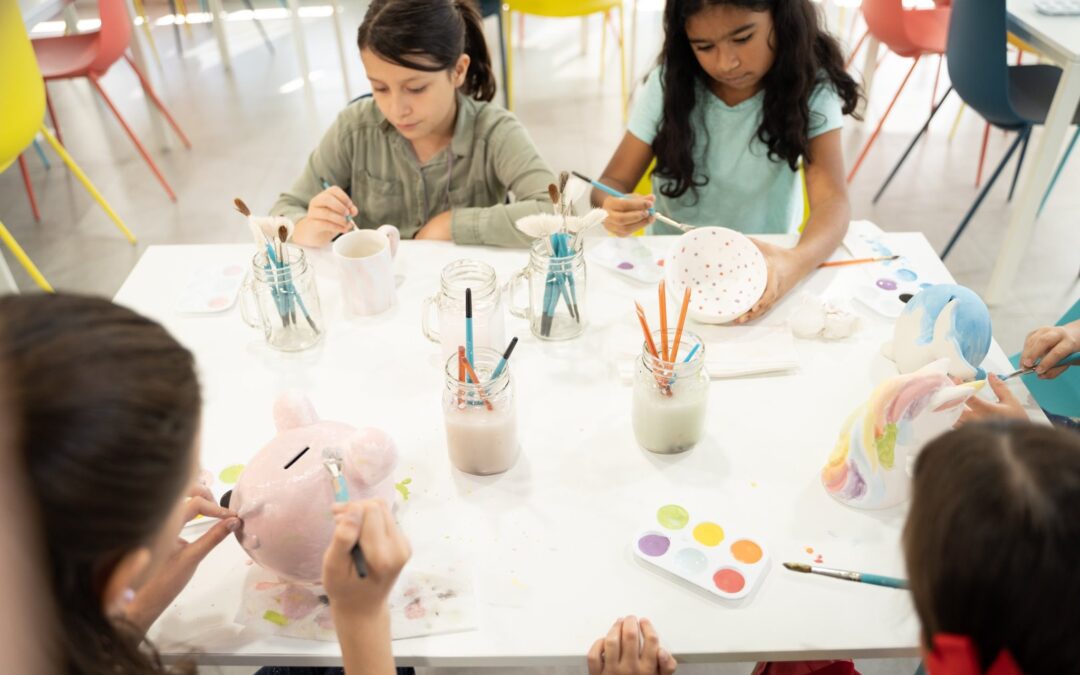 This Spring, as we navigate the world of childcare, put some thought into an art-based camp for your little ones. Studio camps give kids the engaging and entertaining experience of working with new materials and creating art in a social setting, while also keeping their minds active. Following instructions, collaborating with others, using creative thinking skills, and engaging with imagination are just a few of the ways that art-based camps keep little minds stimulated on their breaks from school. 
With pottery painting, wet clay, canvas art, and more, children are given a variety of tools and activities to expand their artistic horizons. By providing so many types of artistic learning, art camps inspire kids to try new things, create new skill sets, step out of their comfort zone in a supported and fun learning environment. Many art camps also have art shows at the end to display the kids' work, giving them a chance to feel a sense of pride and confidence in their work. 
While many schools across the country cut back funding for their art departments and time for kids to have creative learning in school, studios can provide a space for kids to explore their creative needs and potential talents, or even just to get their hands dirty (especially when it's not your mess to clean up!) 
Being in an open environment with others their age allows kids to play and make friends in a safe and non-stressful way; There is no competition or grading system in art-based camps, taking conflict out of the picture for their breaks. 
Not sure where to turn? Try our studio locator to find a paint-your-own pottery studio near you, and see what programs they have to offer!