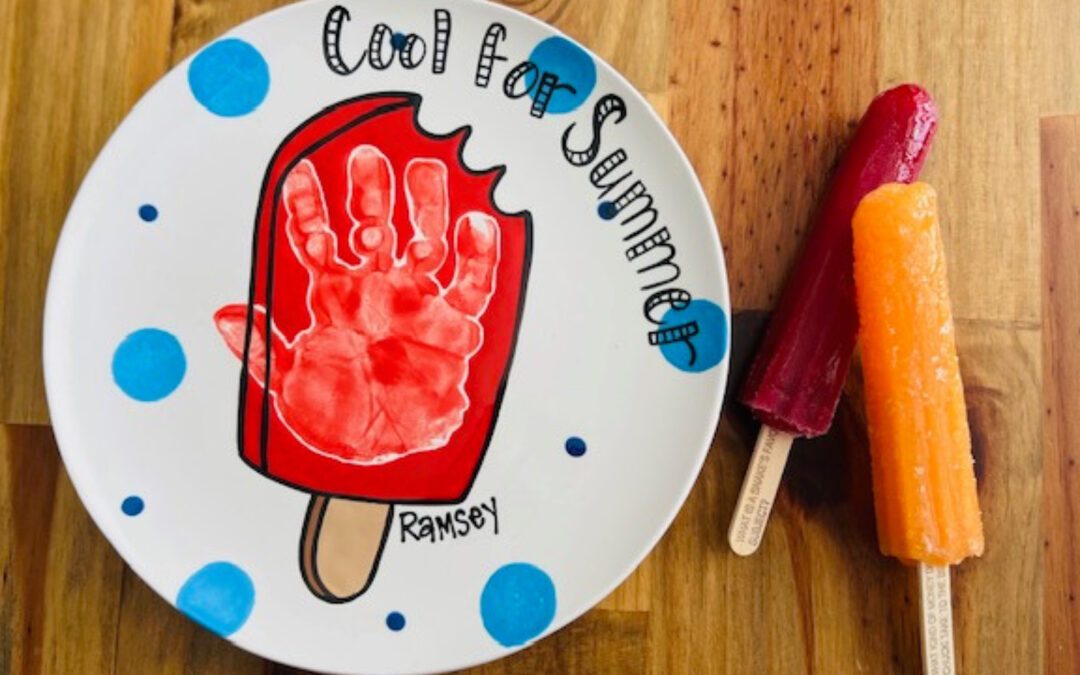 Have you explored the custom art options at your local studio? Many offer a standard set of fonts to add to any pieces you may create, to add details such as names, dates, and sayings. Beyond the standard, studios often accept commissions for larger pieces and grander designs.
Wedding platters are always a big hit. Custom artists can copy the color scheme, design, font and image of an invitation onto a large platter, a very personal and unique gift for the newlyweds or to commemorate a special anniversary. Elements of the invitation can also be applied to other pieces, like canisters, coasters, small dish sets, matching mugs, anything you like! The possibilities are truly endless, and the artist will work with you to ensure satisfaction in the remaking of the original design.
Another popular form of custom art is house platters. When people move, they can commemorate their past home or their new home with a painted replica of it on a platter or dish. This can also be great for vacation homes, temporary residences, college buildings, churches, etc. This gift is the perfect balance of intimate and practical.
Studios have seasonal designs to offer as custom pieces, like a handprint to turn into popsicle for Summer or a turkey for
Thanksgiving or even an ornament for Christmas. Handprint pieces, which are great for any occasion can really freeze a moment in time. They can also become a tradition; if the whole family gets handprints each year, you can keep a record of how much everyone has grown and display it
within your home.
Check with our local studio what their custom art options are, and try our studio locator to find your new favorite spot!