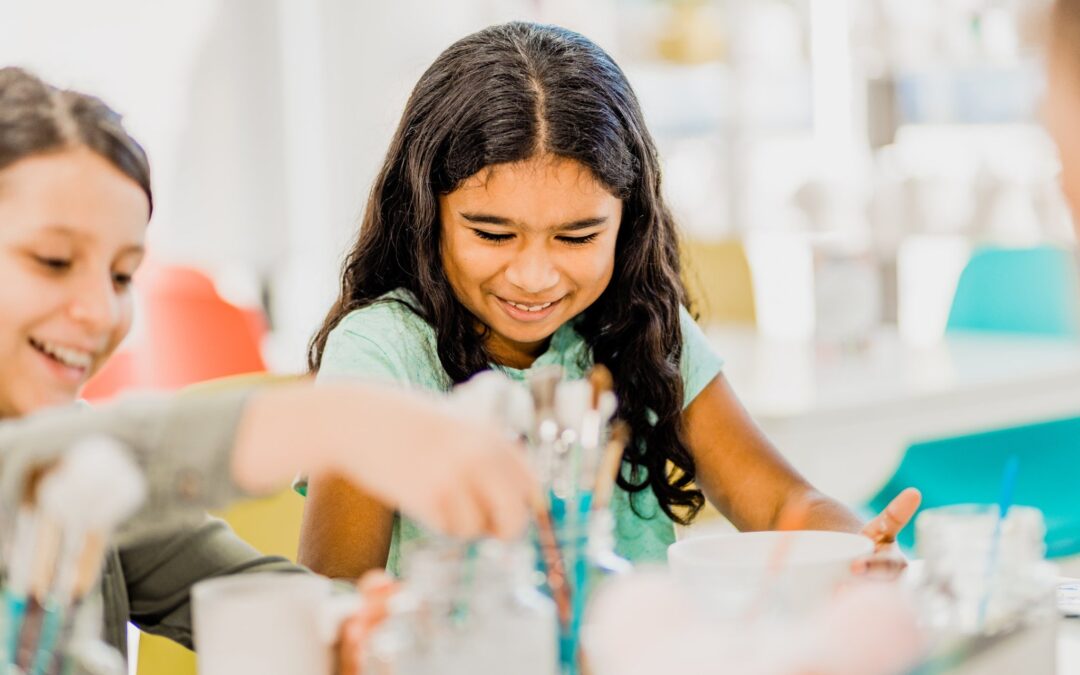 Looking for something new and fun for your kids to do this summer? Try a pottery painting camp! By exercising their fine motor skills, keeping them occupied with creativity-based projects, and inviting them to make new friends, pottery camps are a great way to pass the summer months. Many studios also offer half-day camps, in case you need some time to do your own thing in the morning, but want to spend some quality time with your kids in the afternoon. You could even stay and paint something together!
Creating art is a great way to keep kid's minds stimulated while they're out of school. It practices planning, focusing, problem solving, and processing. Plus, it's really fun! There are many ways for camps to have both individual and group projects, so making friends can be encouraged without pushing anyone too far out of their comfort zone. In areas with very hot summers, it's also nice to have some time in the AC.
After making art works all week, campers will be able to bring home mementos of their time, and cherish them for years to come. Often, campers make useful items like bowls or dishes which can be integrated into their daily routine year round. Perhaps your kid would be more keen on eating their veggies if they were on a beach-themed dish or in a galaxy bowl. And, these projects can be useful, rather than just taking up space in your house.
Many studios have many camp sessions, often with different themes; this way, if your kid loves it and wants to keep signing up, they won't get bored. There are always new techniques to learn and projects to explore. Try our studio locator to find your new favorite spot, and see what camps they have to offer