You'd take the time to get dressed and ready, leave the house and spend some time doing something exciting and fun or, if nothing else, just enjoy each other's company in a place other than your living room likely with drinks and a meal that neither of you had to prepare (on dishes neither of you will have to wash)…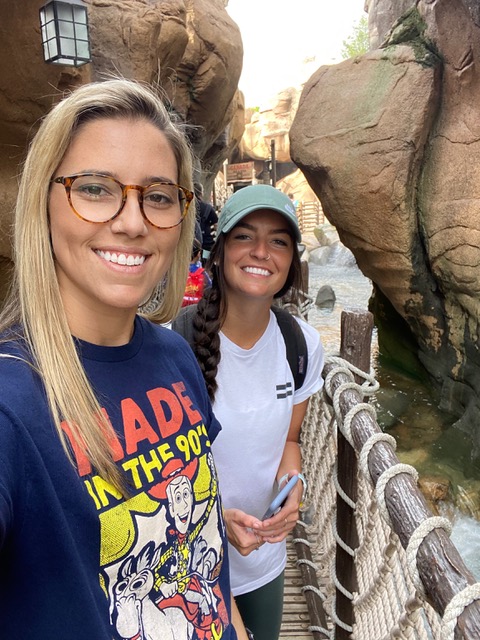 Some of our favorite dates include visits to Disney World, watching pro sporting events,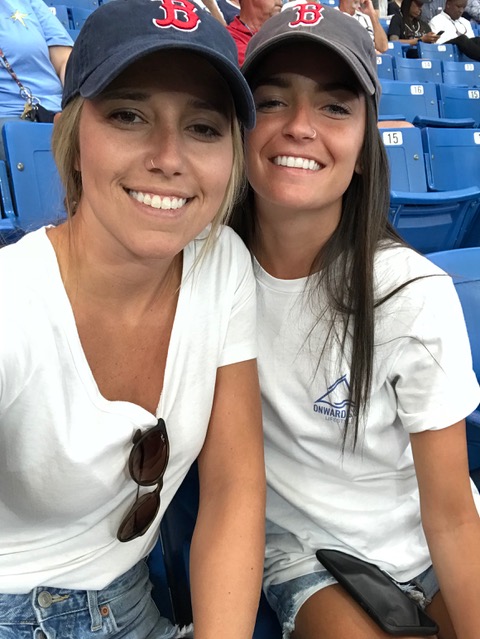 hanging out at a brewery, preferably with my dog tagging along and wine tasting.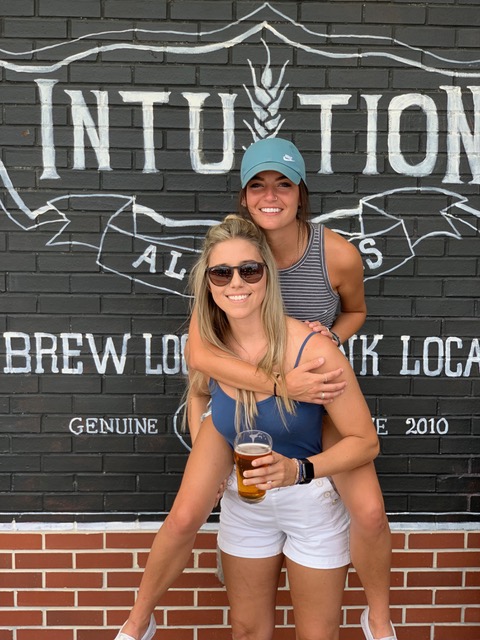 When Coronavirus hit, our Spring and Summer plans changed, most coming to a halt, like everything else in the country.  Birthday celebration at Disney?  Nope.  Taylor Swift concert?  Postponed.  Bachelorette parties and weddings?  Maybe next year.
It was time we sought out ways to make dates at home special.  We cooked together, watched old Disney movies, even bought a big pool to set up in the driveway.  It was then suggested that we pick up "Pottery To Go" from our local paint your own pottery studio.  I surprised Allison and picked out the pieces – a stemless wineglass for me and an ice cream bowl for her.  
One night after dinner, we set up the counter with all the supplies we received – It was everything we needed to complete the projects including the pottery, glazes, brushes, and instructions.  
We had a great time, chatting while we painted (and sipped some wine!). It was so relaxing!  And, as a photographer, it was great to stretch my creative muscles in a different way.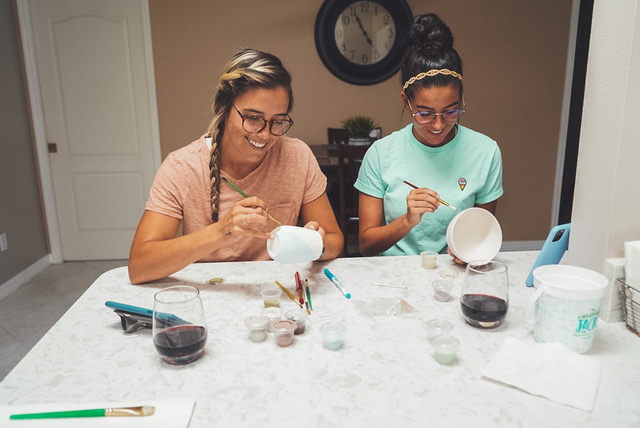 I went with a more contemporary design on my piece – finding inspiration online – and Allison did an amazing job painting her bowl to look like a waffle cone bowl of ice cream!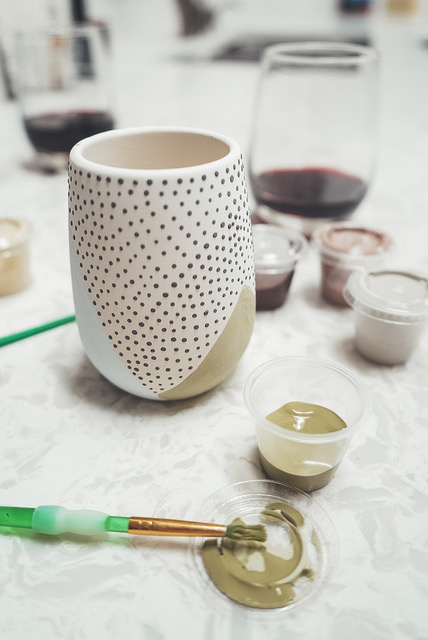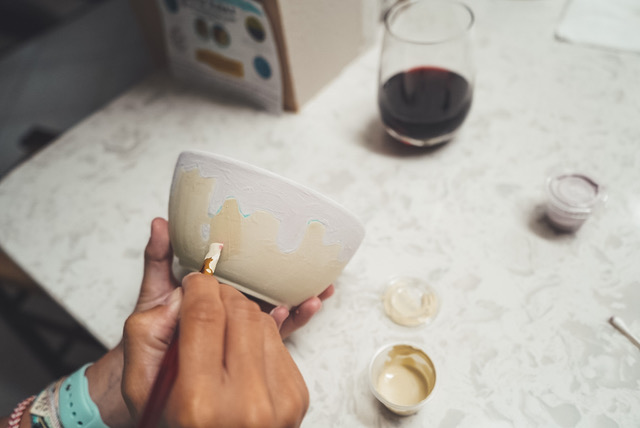 It came up while we were painting that pottery painting would be a super fun activity for a bachelorette night or even a birthday celebration with friends.  We'd love to see what our friends would create! The next chance I got, I dropped the pottery pieces off at the studio where they dipped them in a clear glaze and fired them in a kiln, making them food-safe and super bright and shiny!  They were then ready for pick up about a week later.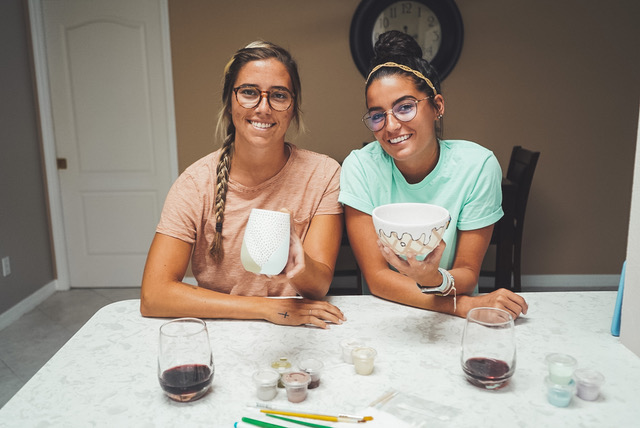 We love that we have these special pieces to remind us of the fun we still had during this crazy time.  And with the number of times each week Allison has ice cream, we're going to be remembering it often!
If you're looking for a fun, creative date idea, we highly recommend checking out your local paint your own pottery studio's offerings.  Some are starting to open again for in-studio painting and most are still offering "Pottery To Go."  Some make it even easier by offering ordering online for a quick & safe pick up!  Go to https://paintyourownpottery.com/ and find a studio near you – be sure to follow @paintyourownpotteryccsa on Facebook for lots of pottery painting inspiration.
Cheers to making the best of things and in the meantime, finding new favorite things to do!
Hannah